The Bate-Wood community garden has been re-established after several years of inactivity. Sod was removed on Thursday April 24, 2014; rainfall was heavy and frequent the following week and then the garden was tilled (YEA!) Friday May 9, 2014 , working in the compost which had been spread.
The following week Bate-Wood residents Isabel Price, Ashley Acord and LeAnn Russell planted various vegetable plants and seeds, and wildflower seeds.
The tobacco sticks for staking will be deliver later to a corner of the garden.
The garden is a joint venture with the Boyle County Extension Service, Big Brothers, Big Sisters, and the Housing Authority of Danville.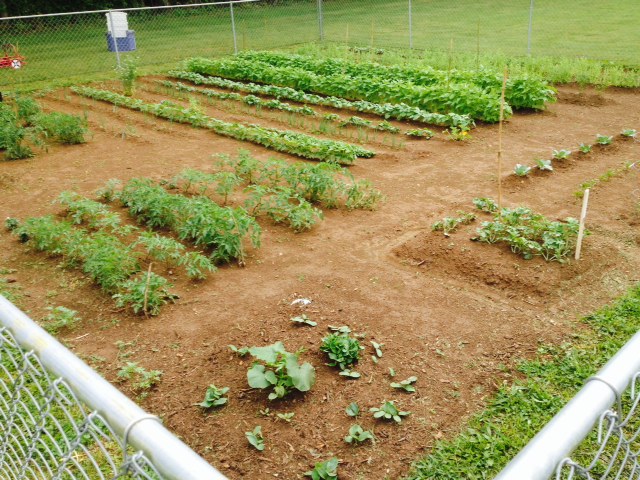 June 10, 2014